MOBILE CRANES/TOWER CRANES
Our senior management team has decades of experience coupled with a passionate desire to ensure you have just the right crane to support your requirements. Why pay for an oversized crane that you don't need?
As leaders in the recruitment industry, we can also provide a tailored support team to meet your most demanding requirements. Our crane crew members have been carefully selected and are experienced in operating cranes up to a capacity of 1000 tonne. Our dogman/riggers have years of experience at all levels of rigging, steel fabrication, rail transport recovery, machinery removal, tower crane erection and general rigging. Crews are handpicked for their capability to support any project and undertake any tasks that are required.
KPI can provide a complete range of crane hire services to support any major project. With an expanding fleet of cranes, KPI offers a range of modern mobile cranes ranging from 3 tonne to 250 tonne.
These include:
250 TONNE LIEBHERR
200 TONNE LIEBHERR
130 TONNE GROVE
100 TONNE LIEBHERR
70 TONNE LIEBHERR
60 TONNE LIEBHERR
35 TONNE LIEBHERR
25 TONNE FRANNA
20 TONNE FRANNA
10 TONNE CITY CLASS BUBBLE
3 TONNE MAEDA
2.82 TONNE MAEDA
450KG CRAWLER MANITOU
3 TONNE CRAWLER
Our competitive rates are inclusive of: Superannuation Public Liability Insurance ($20,000,000), Redundancy, Payroll Tax, Construction Industry Long Service Leave, Workcover, Annual Leave, RDOs, Sick Leave, Public Holidays, Safety Clothing including PPE and other entitlements in accordance with the current awards and OH&S.
While KPI is committed to the highest level of safety for our staff, clients and the motoring public. We conduct weekly site audits to ensure safety and quality are maintained on all our projects. Our Management System is third party certified in accordance with:
(a) AS/NZS 4801
(b) ISO 14001
(c) ISO 9001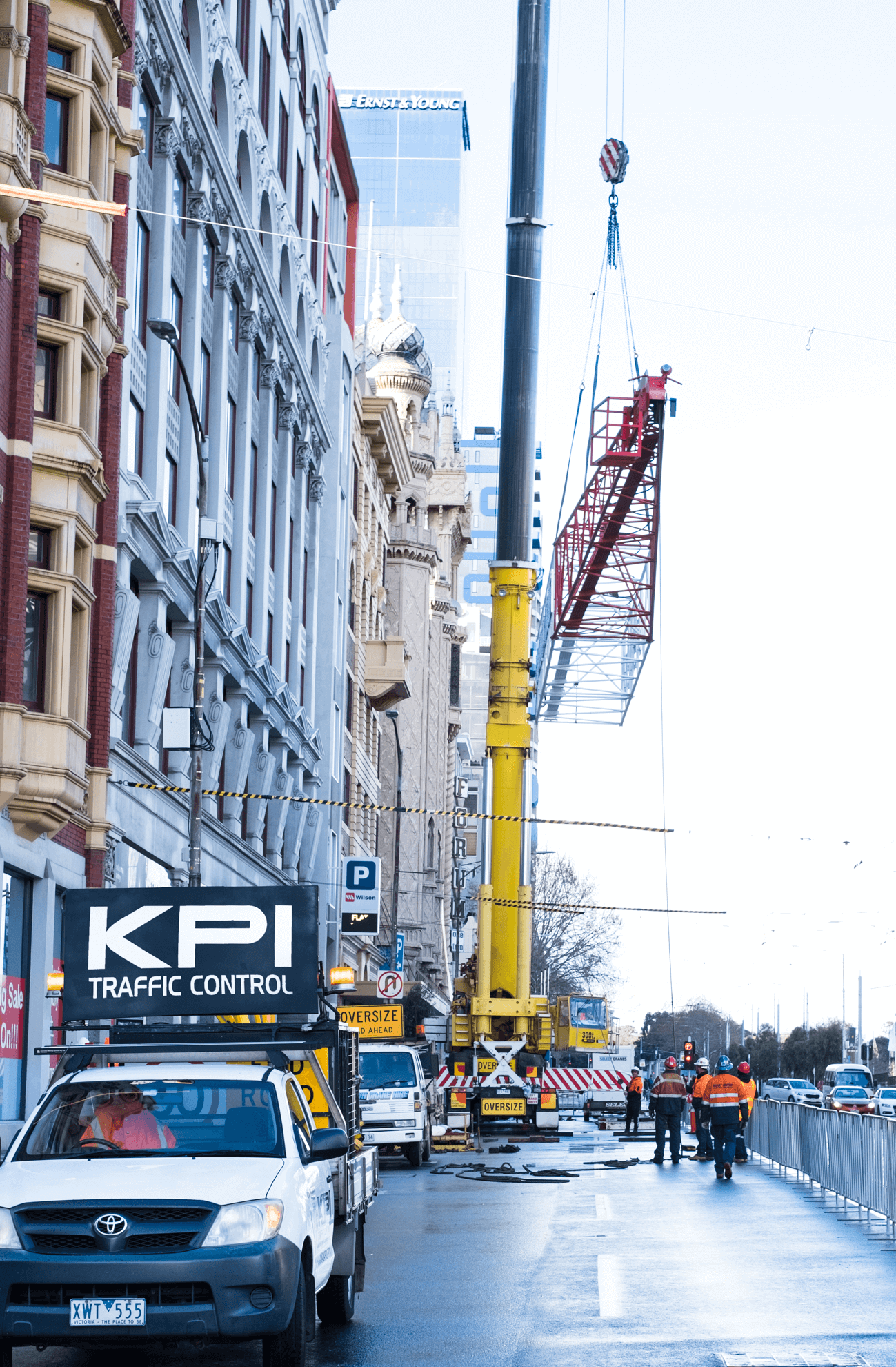 Why KPI Construction
KPI supplies multiple services for construction sites, organised reliability from a single call: Labour hire, Crane hire, Traffic Control. KPI Construction Services have the maturity and experience, the best people, best equipment and processes for the job.
RELIABILITY

SAFETY

PRECISION

QUALITY

EXPERIENCE